ComposiMold is a great addition to the mold making product line of any art, craft, cake decoration, and hobby supply store! ComposiMold is a low cost, easy to use, reusable mold making material that enables people to make molds of objects that they choose. Join the hundreds of stores that are successfully providing a really cool material to their customers.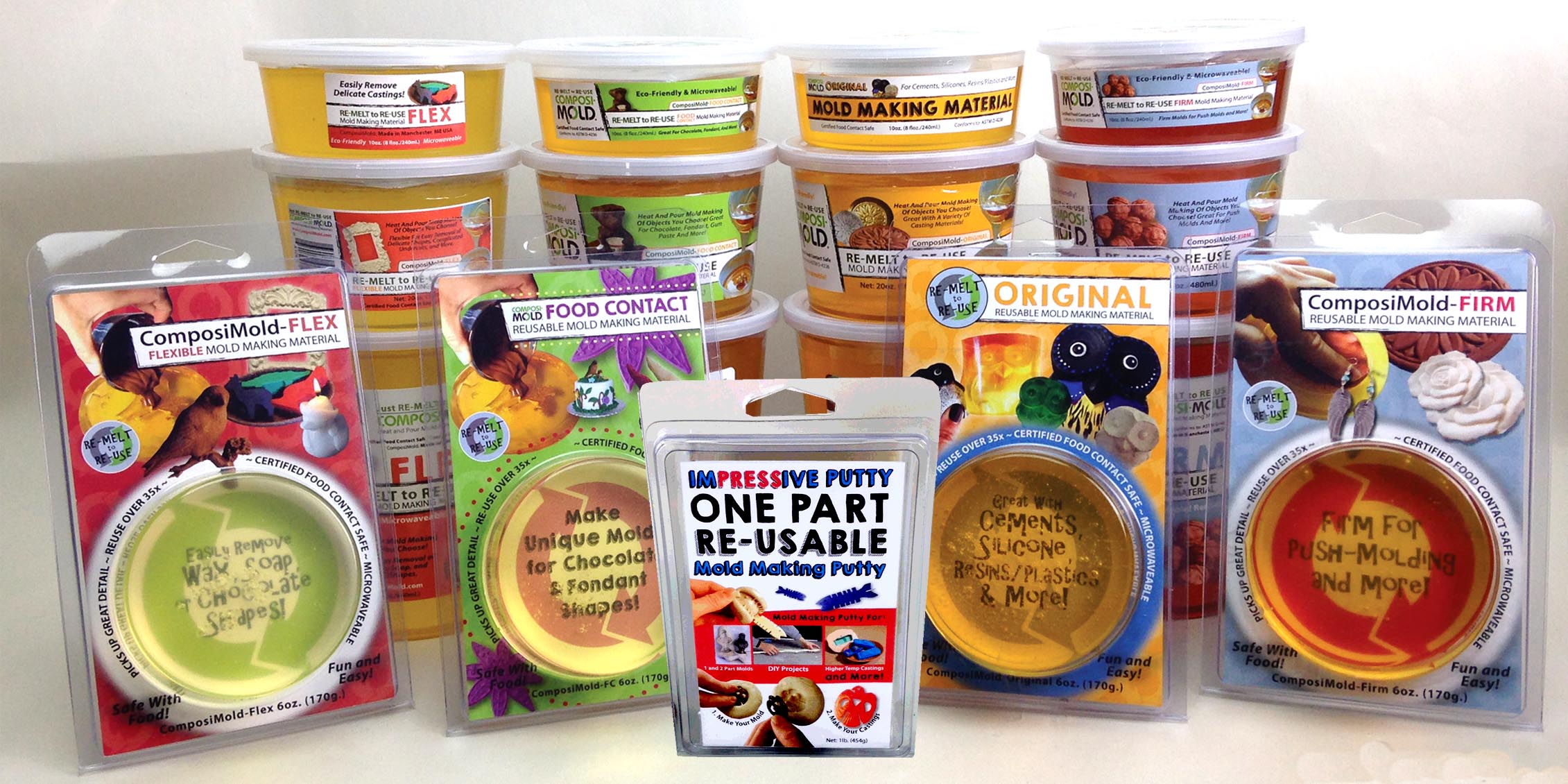 ComposiMold is great for both the new and expert mold makers. Beginners will appreciate the ability to make many molds while learning the process. Many different molds can be molded with the same ComposiMold. Experts will appreciate the ability to fix molds by the addition of heat and for the ability to use ComposiMold as a backing material. The cost of molds can be dramatically reduced through the use of ComposiMold as a backing material in combination with other mold making products.
Easy Steps To Becoming A Reseller:
Contact us! We'll help you every step of the way!
Product Point of Purchase
DVD and videos
Posters
Training and more.
Email us at info@ComposiMold.com or call us toll free at 1-888-281-2674. We will work with you to make sure you have a positive experience. We can provide you with everything you need to be successful.